Membership – Creative Connections
Join Our Membership
Creative Connections

A Collaboration Between

Kellys Web Designs

and

Admin Assassin

, The Social Media Experts

Fed up of going to networking groups in the hopes of finding someone who you can help or who wants your services? Want the instruments and education for you to help yourself? Gain those extra clients with the tools you already have, your website!

We Give You The Knowledge We Use Everyday –
To Get The Best Results
Creative Connections
We understand that a fully optimised, speedy website is not the only piece of the puzzle to getting sales from your website. Once you have a fully optimised website what do you do with it?
Fast page speed will most defiantly help you get good rankings, but unless you shout about your business online, feed it regular content and look after it as if it was precious, you could be missing out.
This is where Creative Connections come in!
Our membership is about supporting website owners do the "things" you need to do each month to get the most out of your website.
To give our members as much support as possible Kellys Web Designs has teamed up with Admin Assassin the social media and admin experts.
As a member you have access to experts in WordPress, web design, page speed optimisation and everything provided by us Kellys Web Designs. But you will also have access to all of Admin Assassins skills and tools.
How The Membership Works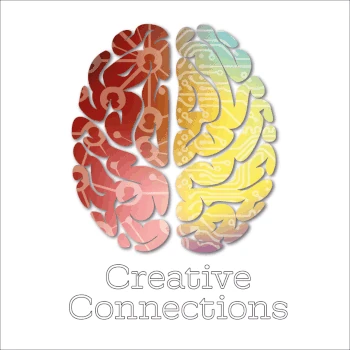 We have a monthly 2-hour face-to-face meeting in Hinckley, Leicestershire. As a member you are more than welcome to come along to any of these meetings. For members who aren't local (and for those that are) we also do a monthly 2-hour Zoom Call that follows the same format as the meeting.
You will also have access to our private Facebook page, where we encourage you to ask any questions you have and seek any support you need.
We do a weekly live Q&A session in the Facebook group, to help further support you.
How The Meetings Work
After a brief introduction we take everybody through a backup and update of their website. It is essential to update the code within your WordPress website to make sure you are fully protected.
Then we split into four groups:
• Canva
• Website
• Social Media
• Content Creation
You can pick and choose which group you would like to join and for how long. This group really is about supporting you. If one month you have all social media questions, no worries stay in that group. If you want to see what's going on in every group, pop into them all.
We are here to help you use your website to its full potential and get you those sales and leads.
The groups are very informal and whilst each group does have a topic for the month if you have a totally unrelated question, you are free to ask. We find that allowing the group questions to dictate where the topic goes each month helps us help you. We will stick to the topic though if you want us to!
What Does Each Group Cover?

Canva:
AJ from Admin Assassin leads this group. He is a total whiz at graphics creation and keeping everything "on brand". His expert knowledge in what graphics work for which social media platforms will save you A LOT of headaches.
AJ also has some great tips, if you're struggling to create something in Canva definitely ask AJ. He will point you in the right direction and get those graphics standing out online.

Website:
As you would expect this is the group, we at Kellys Web Designs lead. With our expert knowledge we can help you with pretty much any website related query. If you're having a website issue this is the group to come and ask your question in.
Are most common queries are: meta data, image optimisation, image alt tags, page title tags, navigation menus, what is needed on what pages of your website, uploading blogs and plugins.
We welcome any question or query; you are not just limited to WordPress. If you have a coding question we would be delighted! (It's not happened yet!)

Social Media:
The wonderful Kelly (the other Kelly I know two Kellys is a little confusing!) from Admin Assassin leads this group. All her knowledge is yours! She shows you hints and tips for getting you social media working for you and your website.
Also, her brilliant content creation schedule is yours for the asking. Find out how she gets her clients to provide her with targeted content in around 2 hours each month. That's for both blogs and social media!
Kelly is also an admin expert and if you have any questions relating to your business admin she will be more than happy to help. I know she loves a good CRM system.

Content Creation:
This group is usually utilised at our face-to-face meetings more so than at our online meetings. Members can use the 2 hours in the group to brainstorm ideas and write their content for the next month.
If you have a VIP Maintenance Package with Kellys Web Designs or are a retained client with Admin Assassin, you get free membership to Creative Connections. Kellys Web Design clients don't need the access to the website group as everything is done for them through the maintenance package, the same for Admin Assassin's retain clients.
What a lot of our regular client needed was accountability and time scheduled out to write their content. This is the group for that!
Everybody is welcome to join this group and we would love it if everybody went away each month with their content written ready to upload to their websites and social media.

Creative Connections Membership – £45 per month: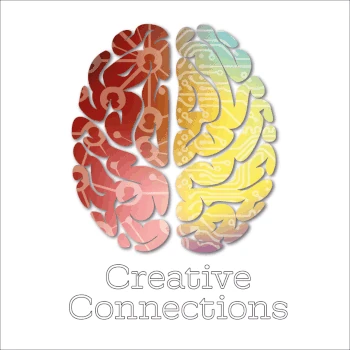 Monthly face-to-face meetings – join us in person and get your questions and queries answered.
Monthly Zoom meetings – for those who can't make the face-to-face meetings, we also run our monthly Zoom meetings.
Private Facebook Group – need support in between meetings? Just ask in the Facebook group. We are here to help
Weekly live Q&A – need a question answered before the next meeting? Jump on the live and ask us!
Join Creative Connections
Reserve Your Spot At The Next Meeting
We meet from 10:30 – 12:30 in the meeting room at:
Medipod Clinics, 45 Rugby Rd, Hinckley LE10 0QA
Next Meeting Date
Friday 28th January 2022