About Us
About
Kellys Web Designs
We're Kellys Web Designs, a specialist web design agency, obsessed with helping business owners understand the positive impact their website can have.
We are dedicated to empowering business owners with the knowledge of how the web works and how they can make it work for them.
We are hugely conscious of our carbon footprint from the tech we use, so are dictated to minimising our impact on the environment by working remotely wherever we can.

How It All Started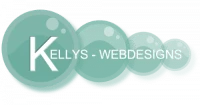 Kellys Web Designs was founded in 2009 by Kelly Mayne. Kellys Web Designs has enjoyed working with the local businesses of Hinckley and the surrounding area's for 11 over years. Including Barwell, Earl Shilton, Cosby. As well as, Nuneaton, Braunstone, Coventry, Loughborough, Leicester and South Wigston.
Not that we are limited to our local area! With Zoom and email we are able to work with clients all over the England and therefore the world! We have also worked with clients in Norfolk, London, Wales, as well as, Bangladesh and many more.
At Kellys Web Designs we love to work with small to medium size businesses. We find that SME's really care about the web design project and are dedicated to its success. We have worked for many SME's in the Hinckley, Burbage, Leicestershire area.
Our Vision and Mission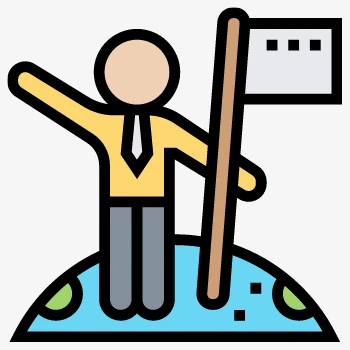 At Kellys Web Designs our vision is to help business owners understand the importance of their websites. Our mission is for every UK business owner (with a website) to know how well their website performs and to have a strategy to improve / maintain it.
We are dedicated to this mission because we want to see every business website succeed. We truly want to help you make more money and live your best life.
How much would it change your life if your website was generating you sales and leads 24/7, even when you slept?
KELLY MAYNE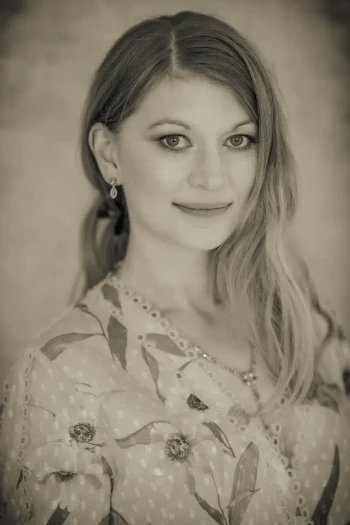 Kelly created Kellys Web Designs in 2011 after discovering her passion for web design from a book taken out of her local library. Her ability to "go down the rabbit hole" knows no bounds and due to her obsession for learning more and more code, she was able her to create the thriving business she runs today.
Born in 1985 Kelly enjoyed an intense childhood of competition and academic achievement. Kelly discovered trampoline at the local Leisure Centre through a family friend and never looked back. Every training session her blond bob could be seen flying through the sky's, not that much has changed these days – apart from the hair! Every weekend was dedicated to traveling around the country to compete, at which she was successful.
Always the studious pupil Kelly won a scholarship to Bablake School in Coventry and continued to excel and enjoy her studies. University, although always the plan, wasn't possible when the time came. Due to a mental health issue Kelly was never able to sit her A-Level exams, not that that stopped her ambition to achieve!
Kelly is now married with a son and lives in the Midlands in the UK. Her family is her main focus, and she loves her life. She gets to run a business she is passionate about and spend her time with the people she loves all day every day. More than anything in the world she wants everyone to feel as contented as she is about her life, about theirs. Kelly is dedicated to seeing this happen with the creation of The Dressing Gown Guild. A Facebook group dedicated to business owners or aspiring business that work from home and helping them achieve their website, business and personal goals for contentment.
A Growing Team
At Kellys Web Designs we are dedicated to providing the best service possible to all of our clients. As the business is expanding so is our team! We always look for people who fit our values so that we can always give the best service.

Our 6 Core Values
At Kellys Web Designs we believe it is essential to have core business values and to AWLAYS stick to them. Its easy to stick to your values when everything is going well, we promise to stick to our values NO MATTER WHAT.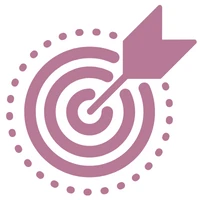 Honesty
Nothing truly amazing is ever built using lies and deceit. We firmly believe this. Every aspect of our process is completely transparent. If your unsure of anything just ask, there is no BS here. We expect the same honesty in return from our clients.

Work Smart
We don't spend time doing "busy work". At Kellys Web Designs we are all about working smart and teaching our clients to do the same. This is especially true for content creation. How can you use the same piece of content and repurpose it for something else.

Balance
Work / Life balance is the gold standard we live by. Nothing saps the joy from a project more quickly than stress and overwhelm. At Kellys Web Designs we have a proven structure we follow to take away any stress. We want you to enjoy your website and the sales and leads you get from it.

No Judgment
Every business is unique and you have your own set of needs and wants from your website. Where ever you are on your business journey we are here to help. If our products aren't right for you right now, we will help you find something that is. We want everyone to succeed.

Self-Development
Every member of Kellys Web Designs understands that within our industry things change. And they change quickly. We are dedicated to keeping our knowledge up to date. We are also very keen on personal development and helping of staff achieve their ultimate life goals.
Find The Fun
You do you and live your best life! We know that every website we build or optimise will generate the business owner more sales and leads. This will enable them to do whatever they want in life. We love allowing people to live their dreams, whilst their website is making them money!