Performance Optimisation
Speed Up

Your Website, Get Higher

Google Rankings

Request a free review of your website page speed and Google performance. We'll show you how to get better Google rankings and get more people visiting your website.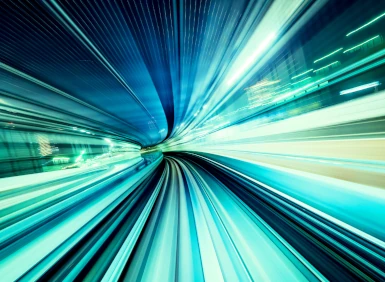 A Performance Driven Speciality Web Design Company
for Small and Medium-Sized Businesses
We are Kellys Web Designs and we get WordPress websites better Google rankings by reducing page loading times.
We are experts in Web Designs, Page Speed, Website Performance and building WordPress websites that rank in Google. We increase the performance of WordPress websites in Google and keep them there.
At Kellys Web Designs our vision is to help business owners understand the importance of their websites. Our mission is for every UK business owner with a WordPress website to know how well their website performs in Google and to have a strategy to improve and maintain it.
Looking for a Company That Can Increase Your Google Rankings?
We get you results using tried-and-tested performance methods that work.
Getting those visitors to your website can be a painful process. That's where we come in. Our expert team will create your business a bespoke plan of action for the next 12 months, to improve your websites performance, and keep it there.
We recommend the best performance options and strategies to get your website in front of more people. From Plugins to Core Code changes — we have an arsenal of effective tools to improve your website performance.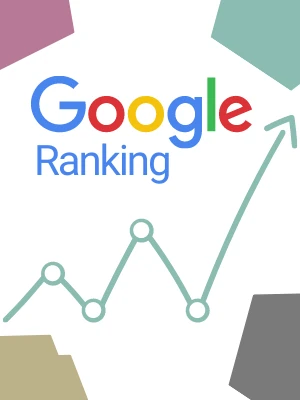 We will build you a beautiful bespoke WordPress websites. Completely optimised from launch, we give you the best start possible in Google. We support you for 12 months to maintain your website's optimisation and improve your Google rankings. We are here to make your website work for your business and get you sales and leads. Just follow your bespoke optimisation strategy.

We will optimise the WordPress website you already have, giving you the best possible optimisation from your current website. We support you for 12 months to maintain your website's optimisation and improve your Google rankings. Using our proven optimisation strategies we will get more people to your website, getting your more sales and leads.

We offer Page Speed Optimisation Workshops. This is a great DIY option where Kelly shares the optimisation process so you can follow along. No coding knowledge is required, as long as you can point and click a mouse you have all the tech skills you need. You will learn what you need to do to optimise your website for Google and how to keep it optimised.

Join the Creative Connections community. Kellys Web Designs partners with Admin Assassin to provide a comprehensive membership package. Kellys Web Designs provides all the website techie support, including support videos allowing you to follow along. Admin Assassin provides everything social media, admin and Canva related. We are both here to support your business online.
A Speciality Web Design Company You Can Trust. Really.
We build relationships with our clients based on trust and integrity. We're an honest Web Design Company, with us you'll never be in the dark. Let's work together to make your business a success.

Our 6 Core Values
At Kellys Web Designs we believe it is essential to have core business values and to AWLAYS stick to them. It's easy to stick to your values when everything is going well, we promise to stick to our values NO MATTER WHAT.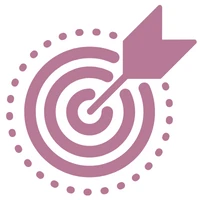 Honesty
Nothing truly amazing is ever built using lies and deceit. We firmly believe this. Every aspect of our process is completely transparent. If you're unsure of anything just ask, there is no BS here. We expect the same honesty in return from our clients.

Work Smart
We don't spend time doing "busy work". At Kellys Web Designs we are all about working smart and teaching our clients to do the same. This is especially true for content creation. How can you use the same piece of content and repurpose it for something else.

Balance
Work / Life balance is the gold standard we live by. Nothing saps the joy from a project more quickly than stress and overwhelm. At Kellys Web Designs we have a proven structure we follow to take away any stress. We want you to enjoy your website and the sales and leads you get from it.

No Judgment
Every business is unique and you have your own set of needs and wants from your website. Where ever you are on your business journey we are here to help. If our products aren't right for you right now, we will help you find something that is. We want everyone to succeed.

Self-Development
Every member of Kellys Web Designs understands that within our industry things change. And they change quickly. We are dedicated to keeping our knowledge up to date. We are also very keen on personal development and helping of staff achieve their ultimate life goals.
Find The Fun
You do you and live your best life! We know that every website we build or optimise will generate the business owner more sales and leads. This will enable them to do whatever they want in life. We love allowing people to live their dreams, whilst their website is making them money!

Don't Just Take Our Word for It.
Here's What Our Clients Say:
"Kelly has been a godsend to me for getting my website from a rickety one I put together, to something that is definitely a lot more polished and exactly what I need for my business going forward. Kelly answered all my questions, even the same ones again when I had forgotten and I just love the energy she brings to something that can be quite a dry subject to discuss. Thank you Kelly."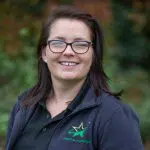 Astral Fitness Sports Massage
Not Sure What You Need?
Our Speciality Web Design Consultants are here to help.
Request a free review and we will create a personalised PDF reviewing your website. Let's make your business a success and get you more sales and leads.