Web Designer - Webmaster - Performance Optimisation
Specialist In Boosting Your WordPress Websites Page Speed - Performance Optimisation
At Kellys Web Designs my vision is to help business owners understand the importance of their websites. My mission is for every UK business owner (with a website) to know how well their website performs and to have a strategy to improve / maintain it. Don't let your main sales tool become a slow, unused, unloved website that nobody ever visits. Less polish it up, get it ready for action, and get you those sales leads.
Why I Build Websites With Page Speed In Mind
Because if your website doesn't load fast enough no one will even see what's on the page! Your potential clients will just leave and go to the next link in Google.
That's what you would do! Be honest now, when was the last time you hung around for a website to load?
Many things go into building a good website, but as with anything you need to have good foundations to build. This is where I come in! I specialise in Performance Optimisation for WordPress websites. Essentially, I build WordPress websites that will load quickly and will work for Google. Or I can take your existing WordPress website and optimise it for Google.
You keep going on about page speed, what does that mean?
Page speed is one of the measurements we use to evaluate how well your website will rank for performance in Google. It is an easy measurement that people can understand, and a well optimised website will have a fast page speed.
Page speed measures the time it takes from a person clicking your link in Google until your entire page has loaded. Now us geeky lot understand that you don't need the whole web page to load for a person to see the website. Therefore, we break down the page speed further and look at how long different elements themselves take to load as well as the above the fold. Google also understands this and ranks accordingly.
You know there are other search engines besides Google?
Yes, I know there are! When I talk about Google, I really mean all search engines (but that take a lot longer to type out!). And most of us these days use the term "Googling" to mean searching the internet no matter what search engine we actually use. Also, Google is the most advanced search engine therefore if you are ranking well in Google, you will be ranking well everywhere.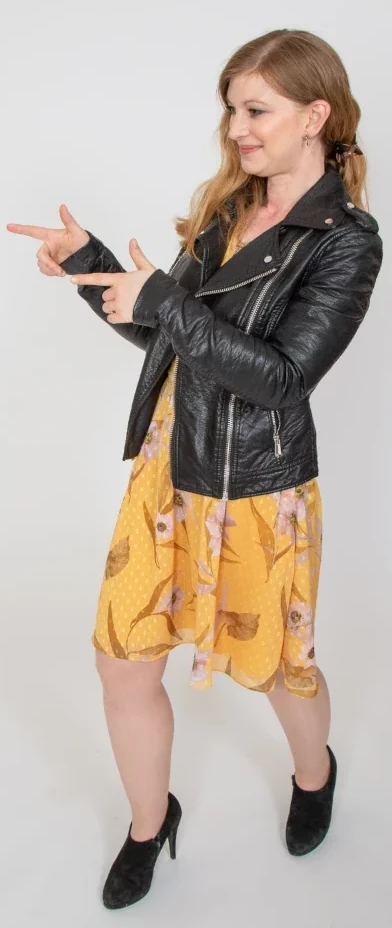 Recent Web Designs Clients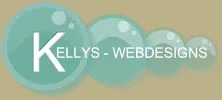 WHY YOU SHOULD USE KELLYS WEB DESIGNS
As I mentioned earlier, my vision for Kellys Web Design is to help business owners understand the importance of their websites. My mission is for every UK business owner (with a website) to know how well their website performs and have a strategy to improve / maintain in.
But my aim is to help every business owner to create a WordPress website that works for them. Whether that be to generate leads or sales. Sometimes business owners come to me and tell me they know they need a website. I ask them why and they don't really know. "A shop front, somewhere for clients to see I'm a real business" is the most common answer I get.
If all you want is a place to send the occasional client to prove you're a real business I'm NOT the webmaster for you. There are many other alternatives that will give you want your asking for at a much cheaper price point.
WordPress Website that perform for Google
If you want a WordPress website that is super-fast, will perform well for Google as well as your website visitors. If you want a website that will actually work for you then click the button and get your website booked in.
I understand that a website is part of a marketing strategy and so do my clients. Don't worry if you're just starting out and have no idea what I'm talking about. I help you through every stage of process and explain everything in clear language. Once your website is built, I will then continue to maintain your website for you. With monthly phone calls and emails we will seamlessly integrate your website into your marketing strategy be it new or old. There will be things I require from you, the main being content. Most of my clients write their own content although using a copywriter is a great idea. I will guide you on what to write about, but ultimately the content is down to you. Know one knows your business as well as you do, you are the perfect person to write your website content!
Why should you use Kellys Web Design? Because I care
I want really do want your website to rank well and do what you need it to. A websites is a tool, I want you to use it!

Kelly has been a godsend to me for getting my website from a rickety one I put together, to something that is definitely a lot more polished and exactly what I need for my business going forward. Kelly answered all my questions, even the same ones again when I had forgotten and I just love the energy she brings to something that can be quite a dry subject to discuss. Thank you Kelly.
"Kelly helped me update and freshen up my website. She managed to do in a few weeks what I had struggled with for months! Kelly was great to work with, always available to answer any questions and take direction.
I would recommend her if you ever needed any work doing on your website or any guidance. "
I understand that not everyone is able to afford my 1-2-1 prices. So, I wanted to create a way for everybody with a WordPress website to benefit from my knowledge. Therefore, I have designed some Interactive Training and PDF Guides to help anyone speed up their WordPress website.
Interactive Training, what does that mean?
My interactive training is for people who have a WordPress website and want to improve its performance themselves. It is a Zoom based training with no more than 25 people in your group. Instead of having the camera pointed at you, you will share your screen and follow what I am doing, on my screen right in front of you.
What makes it interactive is that we do the steps in real time so you can ask me any questions or queries you might have. I am also there if you make any mistakes to fix them on the spot for you. All you need to be able to do it access your WordPress website and click a mouse. I will even tell you where to click!
Creative Connections is a partnership between me and Kelly Allen from Admin Assassin. We run a monthly in person group, where we meet to help you with all your website maintenance and social media needs. You can either run through our structured agenda or you can pick our brains with any questions you might have.
The purpose of the group is to help business owners to understand and run their social media and website marketing. We go into what to post, how often to post and help you with a schedule you can set up for social media and web.
I wanted to create a group that anyone with a website could join to get help in any area of web design. I don't just cover WordPress in the group all website types are welcome and can get help.
Don't sit there and struggle, join our monthly group and get all the knowledge you need to run a successful website and social media campaign.
p.s. of cause I will help you with performance optimisation as well if you need, just ask!