Fast Track Package
We Build
High Performing

Websites, The

Faster The Load Time

, The Higher Your

Google Ranking

We build WordPress website that work for your business, get you the sales and leads you need by getting you the best Google ranking possible.

Nothing Ranks Better On Google Than A
Speedy Website With Lots Of Relevant Content
We're Kellys Web Designs and that's just what we provide! The no techie talk, no-hassle, professional website design agency you've been looking for. We're based in Hinckley, Leicestershire, but we build websites for businesses across the UK.
We are experts in Web Designs, Page Speed, Website Performance and build WordPress website that rank in Google.
We're passionate about working with small and medium-sized businesses. Understanding your business vision and needs in a website is top priority. This allows us to build you a fast, efficient website that converts your visitors into customers.

We Design Websites To Rank in Search Engines — Here's How:
1. Understanding Your Needs
We want your website to work for your business. Therefore, it is essential we understand your business and its needs to build you the perfect website.
We also want you to be 100% happy with your website, so what you think does matter. It is crucial we have your input throughout the build process. We will check in with you every step of the way.
No feedback is back feedback. We will work with you to create a website that not only meets your needs to exceeds them!
---
2. Beautiful Designs
We know what layouts work for Google, but that doesn't mean they don't look good! We understand that people need to love looking at and using your website as well. With our expertise we can combine your branding and our knowledge to give you a beautiful, well performing website.
Whilst colour palettes and font choice won't make a difference to page speed the layout of the website will. If you don't need certain elements for your business, we won't add them. Our coding knowledge means we can adjust anything you need.
We always take your branding into consideration when designing a website, we want you to love your website as much as we will.
---
3. Built in Optimisation as Standard
It won't come as a shock that we build all our expertise and specialism into every website we build. Every website we build comes fully optimised from launch. Your website will get 'top marks' for every page speed test, as the optimisations are built in.
We will send you your Launch Certificate once your website is live. This shows your website performance score at launch.
All our websites come with the VIP Maintenance Package for 12 months. This means your website will launch with the best optimisation possible and stay there, for at least the next 12 months.
---
4. Mobile Ready
The mobile version of your website is now hugely important to your Google rankings. If your website doesn't perform on desktops and mobiles, you won't be getting the top rankings you could.
Every website we build is fully responsive. This means it will look great and performance excellently no matter what devise is viewing it.
People on mobiles are even less likely to wait around for a website to load and will just click the next link, your competitors. No website we build has this problem.
---
5. Support and Maintenance
The biggest killer of an excellent, well performing website, unfortunately, is its owner. It is a crime of neglect rather than anything malicious.
This doesn't happen to Kellys Web Design clients.
We not only support you through the build process but also for the first 12 months of the website life, and beyond if you wish. Every website build has a Preservation Package (worth £4,000) for the first 12 months. There are actions that need to be taken each week / month to ensure the health of any website, as well as the need for fresh content to be uploaded. We help you with everything you need to do to keep your website fully optimised and performing at its best.
Not only will we look after your website, but we help you plan for its future. We will have a 1-2-1 every month to discuss your websites performance and future strategies. You will also get free membership to Creative Connections for a year – this is our Social Media / Content Creation support group.
An Honest, Fun Loving Web Design Agency in Hinckley, Leicestershire, UK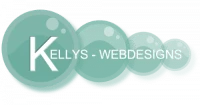 If you want to work with an honest, no-tech-speak web design agency you can trust and enjoy working with, you found us!
We speak in plain English and have no judgement about your level of technical ability. Whether you have no idea where the power button is on your computer, or you are a master Python coder, it doesn't matter. We are here to do the techie stuff, so you don't have to.
We love web design, I know that sounds geeky but that's why we are the best! Just as every stonemason has a connection to every building, we have a connection to every website. We put our love, passion and time into every build and want everyone to love each design, just as we do.
If you want a web design agency who truly cares about the performance of your website get in touch and book in your Set-Up call.
Website Build Process Explained
Not every website build has to be a painful, drawn-out process. In fact, it can be quite fun!
We have over 12 years' experience in building websites and have developed a pain free process that is usually completed in 6-8 weeks.
Stress is not something we encourage at Kellys Web Designs, so every step of the process is explained. At the end of each step, the next step for both of us, with a timeframe, will be set out so everyone knows where they are in the project.
We are rather proud of our process and would rather you enjoyed your next website build rather than loath it.

1. Set-Up Zoom:
This is where we gather all your information. The boring stuff! You will be sent a questionnaire to fill out and send back to us before the call.
Its not all boring though! We will also discuss your business, your needs, and your design ideas. We will put together a specification, that will be sent to you details what we discuss.
After this Zoom we will have enough information to go away and create you the first draft of your website design.


2. Design
Once you have signed off on the specification, we will crack on with the first draft of your website design. We will create the Home Page for your website and fill it will dummy data (word and images) so you can see what the overall look will be.
We will go back and forth until you have a home page you are 100% happy with, typically with takes 3 attempts.
You input is vital as once you have signed off the design stage, the design is set and you could incur extra charges to change it.


3. Build
Once you have signed off the home page design, we will move onto the build stage.
This is when you will need to supply us with your words and images for the website. Your actual data will be entered into the home page and the other pages will be built using your real data.
Each page will be built in turn for you to sign off on before we move onto the next.


4. Optimise
Once you have signed off on all pages within the website the optimisation begins. Your website will have been built with a lot of the optimisations already taken care of, but we take care of them all. This is where we will address any issues that crop up.
Your website will also be optimised for all mobile devises at this stage. Once this is completed you will be asked to sign off on the mobile site and your website is ready to go "live".


5. Launch Time
After final checks and tweaks your website is now ready to launch. You will be sent your Launch Certificate in the post detailing your performance scores at launch.
We will set a date in the diary for your first Website Strategy Zoom and that's it!
We will make sure your website is indexed properly in Google and then your ready to get out there and shout about your website online.

---
Get A New Page Speed Focused WordPress Website
Honesty is one of Kellys Web Design's core values. We believe in our website builds so are completely transparent around price. Please see our pricing breakdown below. As every website build is different the below are our starting prices. You will need to book in for a Website Consultation for your individual quote.
---
Fast Track Package – 12 months – £5,000
Our website packages are more than just the build. We support you for 12 months with our Preservation Package so you get the most out of your new website. We want you to get those sales and leads as soon as possible. Your Preservation Package will start once your website is launched.
That's less than £14 per day! We have two different payment options available to you.
Pay In Full – £4,500
Pay in full for 12 months and save £500!
Deposit – £2,492
Plus x11 monthly payments of £228

Don't Just Take Our Word for It.
Here's What Our Clients Say:
"After having a website company before and them been absolutely useless. I turned to Kellys webdesigns , straight away talking to her , I knew we were going to get along . I would RECOMMEND Kelly to everyone who wants a website . She is professional and reliable, nothing is never to much trouble for her , and from her professional style I've now got a website to be proud of and that will work the way I want it to . I cannot thank Kelly enough ✔️🙂"

Y2 Learn Driver Training
How to Know When You Need a New Website?

Do You Have A High Bounce Rate?
If people leave your website without visiting a second page we call this a bounce. The amount of people who bounce from your website is the bounce rate. Many things can cause a high bounce rate but ultimately it means there is something unappealing about your website. Slow loading time, lack of mobile-friendliness, unclear messaging and poor layouts are the most common causes.
Kellys Web Designs only provide fast, beautiful and fully optimised websites!


Do You Have a Low (or No) Conversion Rate?
Do you know what your conversion rate is? Do you have any tracking set up so you can monitor the stats you choose? Conversion metrics are different for every website as every business is different but usually the big one to track is number of unique visitors to your website.
If you aren't generating enough leads from traffic the biggest culprits are page loading time, difficult navigation or unappealing design.
A new lighting fast, optimised website from Kellys Web Designs can help with this.


Do You Have Mobile Optimisation?
As of 2014 the mobile friendlessness of your website became part of Googles ranking system. If your website is not mobile friendly you could be missing out on a huge portion of your potential online sales. More and more people are using the internet on their mobile phones and if you are not catering for this market you are missing out.
Just being able to view your website on a mobile doesn't necessarily mean it is optimised for mobile devises. Certain element's of your page need to load in a certain order and be visible at different times. More mobile optimisation leads to high bounce rates and more conversion.
Our websites are all built mobile optimised as standard.

Request a free consultation today, and find out how we can help you get more sales and more visitors through your website.
Frequently Asked Questions