Preservation Package
Your Website Should Be Viewable
Within 1.2 Seconds,

Is Your WordPress Website

Fast Enough?

We make your WordPress website faster so that it will tick all of Googles "boxes" and help you get those higher rankings your business deserves. Get more potential clients to your website and more sales.

Page Speed Driven WordPress Optimisation Services
That Gets Results
WordPress is a wonderful tool that allows almost anyone to build a website. However wonderful WordPress is though, the core code itself doesn't optimise your website.
Adding Plugins and Themes to WordPress and using content builders such as Elementor make the process of designing a website so easy but the more you add the more there is to optimise.
An ongoing WordPress Optimisation strategy is essential for your website to reach its full potential, get those top ranking and get you the sales you need.
At Kellys Web Designs we develop websites as well as designing them. We can take a WordPress website you already have and apply our Preservation Package. This is our proven strategy to optimise your website for search engines. We do this by reducing the amount of time it takes for your website to load, by looking at the structure of the code behind your website, rather than how it looks. We won't change how your website looks (unless there is something hugely problematic – you will always be consulted first) just how it performs.
At Kellys Web Designs we are experts in Page Speed Optimisation, so you don't have to be.
As the title of the package suggests our Preservation Package is all about keeping your website it tip-top condition for search engines. WordPress websites need looking after. Code needs updating and search engines change their requirements all the time. A website that was optimised six months ago, will no longer be getting the same results.
Our Preservation Package will optimise your website so it is the best it can possible be for search engines and support you for 12 months to keep it that way. We will work together to form an optimisation strategy that we will fully support you with so you can get that website working for your business.
The first step is to request a free page speed review for your website from our team at Kellys Web Designs. We will send you a no-obligation breakdown of how your website is currently performing and our recommendations for improving your page speed, increasing your Google ranking, and getting more sales.
We have produced a lot of these reports for businesses in the past and the one thing people have requested is an explanation call. We try not to include to much tech-speak in the reports but on some things its unavoidable!
So, as well as your free page speed review we also offer a free (again no-obligation) 15-minute explanation call, where we talk through your results and our recommendations. We will also suggest how we can help if we think it's a good fit.
WordPress Page Speed Optimisation Experts You Can Trust to Deliver Results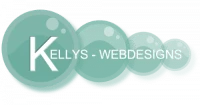 At Kellys Web Designs we have 6 core values, they are core because we will always stick to them. If we can't help your website to perform better, we will tell you and if possible, recommend someone who can help you. We truly want you to have the best website possible for your business.
Owning your own business has enough challenges, let us take the burden of your website away so you can focus on the things you need to focus on. It takes so much more effort to get good rankings (if at all) with a poorly performing website.
Let us worry about performance and you can worry about sales!
What to Expect from our Preservation Package –
Page Speed Optimisation Package
The first thing we will do is to create your free page speed optimisation report. This will show us how well your website is currently performing and flag up any issues that need to be addressed. We will then book in a Zoom call to go through the report and our suggestions for your Optimisation Strategy.
At Kellys Web Designs we look after all the technical aspects of your website for you. As well as support you in knowing the right things to do to promote your website to attract the right people.

The Techy Page Speed Bit
Our Page Speed experts will deep dive into your website and work their magic. They will look at things, such as, your DNS, Page Caching, the order in which different type of files load (yes this does make a difference!), image file types, meta data, mobile compatibility, title and alt tags, navigation menus, blog set up, social media linking, internal and external linking and more!
And we will do all of this without changing the way your website looks! Unless there is something really problematic about the design or theme. We always discuss any changes to the "look" of your website with you and seek approval before any changes are made.

Keyword Research
Whilst we don't write content for you, you will always need to supply us with the wording for your website, we will do keyword research for the website and advise on the wording you do have.
As part of your Optimisation Strategy, we will discuss your niche and keywords. Most people like to serve as many different types of people as possible, they think by casting a large net they will catch more fish. In reality they water down their niche and keywords to much so end up in the not ranking for anything. Of cause you can offer more than one type of product to more than one type of person. But when it comes to your websites message – what you are going to be known for, niching is the key.

Weekly Backups, Updates and Monitoring
As with anything tech related your website needs to be updated. WordPress, your plugins, and your theme all need to, periodically, be updated to latest software versions. This is a relatively simple process with WordPress, however if something goes wrong, it usually goes spectacularly wrong. Blank screen, no website loading type of wrong. Therefore, I always, always, always backup a website weekly, so that if anything does go wrong, we have a working copy to roll back to. Without a backup the cost to recover a website might just not be worth it and you could end up having to build a new one.

Regular Content Updates
If you don't feed your website regular content updates it will die. Regular blogging is one of the biggest things you can do for your website ranking. If you're not updating your website regularly with the latest news in your industry, why would Google send people to your website?
Googles mission is to connect the people searching with the most relevant answers. You need to be relevant!
We will upload and optimise a blog a week to your website, all you need to do is send us the wording (minimum 300 words) and at least one image. We will share with you our strategies to make your content writing much easier and targeted. We are all about working smart. Taking one pieces of content and using it for as much as possible.

Monthly Reports
You will be sent a monthly report so you can keep track of your website metrics. Our reports are very easy to understand, and you will be able to tell at a glance how your website is doing.
We are very keen that you do look at these reports and they will be discussed in your monthly Zoom call. From our experience those who take an interest in how well their website is doing, do the best. If you don't focus any attention on your website and don't care about the results, your rankings will show that.

Monthly Strategy / Accountability Zoom Calls
These calls are not as scary as the name suggests! They are just a check in to support you, chat through the past months results and answer any questions you might have. We will also discuss strategy and if we feel everything needs to be changed, we will let you know.
A lot of our clients use these calls to talk through the next months blogs and any social media ideas they might have. Whilst we don't specialise in social media, we can give advice on how it will relate to your website.
These calls are your bit of time with us each month so please ask any questions or queries you might have. We want to support you, so you get the most out of your website.

Want Us to Show You How We'll Get You Higher Rankings?
Our Expert Web Design Consultants are waiting to review your website and start your strategy to achieve your 12-month website goals.
Request your free, no-obligation website review below.
---
Get The Preservation Package For Your WordPress Website
Honesty is one of Kellys Web Design's core values. We believe in our website optimisations so are completely transparent around price. Please see our pricing breakdown below. As every website is different the below are our starting prices. You will need to request a free page speed review for your individual quote.
---
Preservation Package – 12 months – £4,000
Our preservation packages are more than just the optimisation. We support you for 12 months so you get the most out of your new website. We want you to get those sales and leads as soon as possible.
That's less than £11 per day! We have two different payment options available to you.
Pay In Full – £3,500
Pay in full for 12 months and save £500!
Deposit – £997
Plus x11 monthly payments of £273
Don't Just Take Our Word for It.
Here's What Our Clients Say:
"Kelly has been looking after our website for many years. She is very proactive and has always been able to sort things out efficiently and quickly. I would highly recommend her to anyone who is starting out but also to people with an established business. Her maintenance package gives me peace of mind and I know that my website is protected. Finally I found someone who can help me make my business website work for my business. Thank you Kelly. :)"

Medipod Clinics
Frequently Asked Questions
It takes 2 - 4 weeks to complete everything for you.
You will be able to test your website in GTmetrix to see your performance improvement straight away. Google does take longer. It takes up to 6 weeks for Google to index the entire internet (its doesn't quite work like that) but you should see results within 6 weeks.
My first question would be why? Why wouldn't you want to use your greatest online sales tool? Could you ever imagine a big business doing that? In fact I challenge you to find me a big business that only uses its website as a placeholder! How do you think they became a big business? I can tell you with certainty online marketing and their website is defiantly a top priority! It should be yours too. The most difficult thing to do is to get new business. Google will give you "hot" leads, people who are actually searching for your service. They are so much easier to convert. Yes it might take a little effort, time or money but doesn't every form of marketing? Okay okay I will get off my soap box! I just think if you spent all that money to get a WordPress website you should at least use it to recoup what you spent.